For any data-driven application, business intelligence software or dashboard, the interface not only has to be pleasing to the eye, but also intuitive to connect with the intended users. We are very selective in who we take as our designers and information architects. From designing sketches and wireframes to carefully planning every interaction, the ultimate goal is to create an engaging and valuable user-centric solution.
Usability Testing
User and Stakeholder Interviews
Sketches
Personas
Site Maps

User Interaction Diagrams
Paper Prototyping
Interactive Wireframes
Visual Design Mockups
Cutting-Edge Visualizations & Dashboards Expertise
Experfy provides the world's most prestigious talent on-demand

Worked at Texas Tribune
Google Journalism Fellow

Worked at Cisco Media Solutions Group
Software Engineer

Worked at Adobe
Big Data Artist
Request a Free Consultation
Tell us about your business problem and we help you define it further.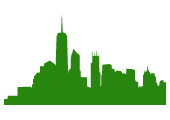 Made in Boston @
The Harvard Innovation Lab