Experfy
Assembling the world's most prestigious data and analytics talent, available to work on-demand.
Our Story
We are data missionaries based in Harvard Innovation Lab, providing human talent to help organizations optimize their hiring of data experts and solutions providers. We launched Experfy to bring together the world's most prestigious analytics talent that not only possesses algorithmic skills but also deep domain knowledge. We want to help enterprises hire the world's best analytics talent to increase speed of decision making, manage risk and understand customer needs. We are fundamentally disrupting how big data consulting is done today. We empower both clients and data experts by bringing them on a common platform, which minimizes administrative overhead and ensures full confidentiality. Experfy is here to usher a new era in which high-end consulting can take place in the cloud, on-demand.
Management Team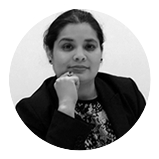 Sarabjot Kaur
Co-Founder & Co-CEO
Sarabjot drives the overall product vision, strategy and growth for facilitating engagements between big data talent and enterprises. She is passionate about disrupting traditional models of consulting in a deeply fragmented analytics and BI market. Sarabjot draws upon fourteen years of experience in creating enterprise value; innovating new business models; brand positioning; digital marketing; and using technology to translate business complexities into actionable strategic solutions. Before joining Experfy, Sarabjot co-founded Academic Room, a platform that curates data within communities of practice and used by academics from over 200 countries. As the CEO of a Boston-based digital agency, she was responsible for a broad portfolio of clients such as Harvard University, EMC, Computer Associates, and Commonwealth of Massachusetts. During the course of her career, she has contributed significantly to over fifty software projects, and interactive products. She has also served in various strategic and consulting positions at Citgroup, State Street Global Advisors (SSgA) and Fidelity eBusiness. At Fidelity eBusiness, she helped build the industry's first web-based wealth-management platform that brings together portfolio management, CRM, financial planning, portfolio rebalancing and trading into one unified workstation. Sarabjot has a Masters of Science degree in Applied Sciences from CCSHAU, India and digital marketing training from Rhode Island School of Design.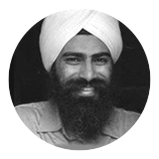 Harpreet Singh, PhD
Co-Founder & Co-CEO
Harpreet Singh is responsible for Experfy's overall growth. He works at the intersection of big data and IoT, developing strategy, roadmaps, advanced algorithms and data products. In the past he has served as a Chief Analytics Officer and has also led cross-functional teams in global execution of product development, business strategy, operations, and technology functions. With exceptional emphasis on structured governance, he managed the program management initiatives for sixty technology startups from Citigroup's e-Citi Venture Portfolio Office. Harpreet subsequently established the Project Management Office (PMO) for FX Alliance, a global foreign exchange platform, where he was responsible for enabling project and risk management functions for New York, London and Tokyo locations. Harpreet earned Master's and PhD degrees from Harvard University, where he also served as a faculty member.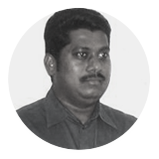 Jothi Periasamy
CHIEF DATA SCIENTIST
Jothi Periasamy provides leadership to Experfy's growing community of data experts and solutions providers, while leading the company's sales and recruitment efforts to establish Experfy as a preeminent platform for delivering on-demand big data and analytics consulting engagements. He served as a Managing Director and global innovation leader with KPMG's North America Advisory Practice and Innovation Center. Before KPMG, he was the Director of Enterprise Intelligence for E&Y. In addition, he has held leadership positions at Blue Shield and Deloitte. Jothi has deep "hands-on" subject matter expertise in big data, predictive analytics, cloud technology and in-memory computing. Jothi also has seventeen years experience with project delivery, practice development, thought leadership, go-to market, and sales and pre-sales. He specializes in several industry processes including finance transformation, retail, point of sales, smart grid analytics, performance improvements and data governance. Jothi works very closely with organizational senior leaders to develop an approach, methodology, and accelerators to standardize data and analytics process across the enterprise. Jothi is regularly called upon to provide subject matter expertise to Fortune 500 CIOs and CFOs. Jothi has numerous publications to his credit. SAP Press is publishing his book—entitled SAP HANA for Financials —on big data use cases. He is a regular speaker at various industry conferences and events pertaining to reporting and analytics, oil & gas, retail, and power & utility.

Donald Reagan
SENIOR ACCOUNT MANAGER
Don presides over the day-to-day account operations for Experfy clients and oversees the management of the Experfy Expert Database. Don also facilitates Experfy's social media initiative, handles the recruitment of Experts, and attends to support needs. His previous experience has been focused on managing Fortune 500 client accounts and driving new business. Prior to Experfy, Don was with Talent Analytics, the leader in predicting employee performance utilizing data science. There he built a foundation of clients as Talent Analytics made advancements in predicting employee performance. Don holds a B.S. in Business & Technology Management, a B.A. in History, and an MBA from Clarkson University.
Michael Sable
SENIOR RELATIONSHIP MANAGER
Michael Sable is an MIT-trained PhD/MBA with a passion for Big Data and mobile telephony. A two-time MIT $100K Entrepreneurship Competition semi-finalist, Michael enjoys working in teams with talented people. He is primarily responsible for identifying, developing, and closing new potential customer relationships for Experfy, maintaining contact with appropriate persons, and generally undertaking all necessary actions to ensure the company's growth.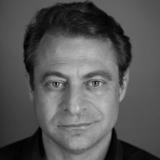 Peter Diamandis
ADVISOR
Named by Fortune Magazine as one of the World's 50 Greatest Leaders, Dr. Peter Diamandis is the Chairman and CEO of the XPRIZE Foundation, which leads the world in designing and launching large incentive prizes to drive radical breakthroughs for the benefit of humanity. Best known for the $10 million Ansari XPRIZE for private spaceflight, the Foundation is now launching prizes in Exploration, Life Sciences, Energy, and Education. Diamandis is also the co-Founder & Executive Chairman of the Singularity University, a Silicon Valley based institution teaching graduates and executives about exponentially growing technologies and their potential to address humanity's grand challenges. Diamandis recently co-Authored Abundance – The Future Is Better Than You Think. Diamandis has founded or co-founded many of the leading entrepreneurial companies in this sector including Zero Gravity Corporation, the Rocket Racing League and Space Adventures. He also counsels the world's top enterprises on how to utilize exponential technologies and incentivized innovation to dramatically accelerate their business objectives. Dr. Diamandis attended MIT where he received his degrees in molecular genetics and aerospace engineering, as well as Harvard Medical School where he received his M.D.