Experfy
Pioneering the Future of Work and AI Solutions for Mission Critical Work
About Us
Incubated in Harvard Innovation Lab, Experfy specializes in pipelining and deploying the world's best AI and engineering talent at breakneck speed, with exceptional focus on quality and compliance. Enterprises and governments also leverage our award-winning SaaS platform to build their own customized future of work solutions such as talent clouds.
Management Team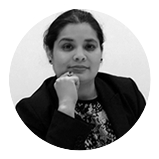 Sarabjot Kaur
Co-Founder & Co-CEO
Sarabjot drives the overall product vision, strategy and growth for facilitating engagements between big data talent and enterprises. She is passionate about disrupting traditional models of consulting in a deeply fragmented analytics and BI market. Sarabjot draws upon fourteen years of experience in creating enterprise value; innovating new business models; brand positioning; digital marketing; and using technology to translate business complexities into actionable strategic solutions. Before joining Experfy, Sarabjot co-founded Academic Room, a platform that curates data within communities of practice and used by academics from over 200 countries. As the CEO of a Boston-based digital agency, she was responsible for a broad portfolio of clients such as Harvard University, EMC, Computer Associates, and Commonwealth of Massachusetts. During the course of her career, she has contributed significantly to over fifty software projects, and interactive products. She has also served in various strategic and consulting positions at Citgroup, State Street Global Advisors (SSgA) and Fidelity eBusiness. At Fidelity eBusiness, she helped build the industry's first web-based wealth-management platform that brings together portfolio management, CRM, financial planning, portfolio rebalancing and trading into one unified workstation. Sarabjot has a Masters of Science degree in Applied Sciences from CCSHAU, India and digital marketing training from Rhode Island School of Design.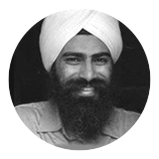 Harpreet Singh, PhD
Co-Founder & Co-CEO
Dr. Harpreet Singh works at the intersection of Blockchain, AI and Machine Learning, developing advanced cyrptoeconomic systems, roadmaps, algorithms and data products. In the past he has served as a Chief Analytics Officer and has also led cross-functional teams in global execution of product development, business strategy, operations, and technology functions. He managed the program management initiatives for sixty technology startups from Citigroup's e-Citi Venture Portfolio Office. Harpreet subsequently established the Project Management Office for FX Alliance, a global foreign exchange platform, where he was responsible for enabling project and risk management functions for New York, London and Tokyo locations. Harpreet earned Master's and PhD degrees from Harvard University, where he also served as a faculty member.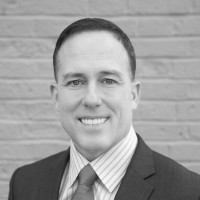 Everett Keith Couch
CHIEF GOVERNMENT OPERATIONS OFFICER
Keith currently serves as the Chief Government Operations Officer of Experfy. He is joining the team having most recently retired from United States Marine Corps, serving over 26 years on active duty. While in service, Keith was a career pilot; accumulating over 2700 hours in tactical jet aircraft-primarily the AV-8B Harrier and F-5N (as an adversary instructor pilot), achieving the qualification of "Weapons and Tactics Instructor" (WTI), the top 1% of all Marine Corps Pilots. Keith is also an accomplished executive, having led organizations that range from 800 personnel to over 2000-most recently serving as the Chief Executive of one the most diverse and distributed organizations in the US Marine Corps, with over $250 million in assets, 2200 Marines and 200 civilians, distributed to over 130 locations around the globe. Prior to joining Experfy, Keith's last assignment on active duty was as a Senior Fellow to the Atlantic Council of the United States, where his work included studying the effects of AI and emerging technology on the future of the Joint Force. Keith received a BS in Mechanical Engineering from the University of Kentucky, a MS in Management, emphasis in Project Management, from Boston University, and is a graduate of the National Security Fellowship program at Harvard's Kennedy School of Government, where his focus of study was National Security Policy, specifically creating an Interagency Framework directed at Countering Violent Extremism.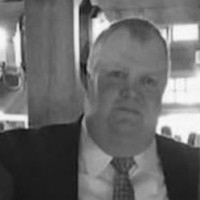 James Galligan
VICE PRESIDENT, OPERATIONS
Jim serves as Experfy's Vice President of Operations. With over 30 years in the staffing industry, he has managed and operationalized talent acquisition for clients across multiple industries that include financial services, medical devices, aircraft/aerospace, bio-pharma, government, and telecommunications. Jim has developed workforce strategies for Fortune 1000 clients around the globe utilizing AI and other cutting-edge technologies to increase client and consultant satisfaction. While overseeing 26 offices as Chief Operating Officer of Entegee, he streamlined processes to increase productivity and efficiency. He brings his hands-on expertise to Experfy to help grow the organization through industry tested talent management solutions.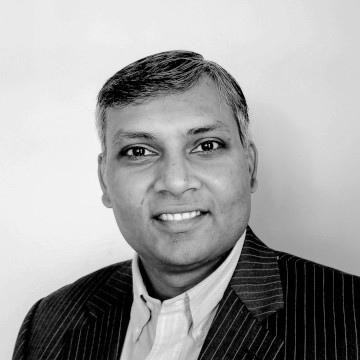 Rushil Patel
VICE PRESIDENT, ENGINEERING
Rushil serves as Experfy's Vice President of Engineering. He is passionate about driving innovation in the Future of Work space, while building world class engineering teams. He has over 20 years of experience in information technology, having held leadership positions at GEICO, CDI Corp, Cognizant and IPC Systems. Rushil has delivered over 200 projects for Fortune 500 clients and led global teams specializing in architecture, security, engineering, cloud, quality assurance, project management, data analytics, AI/ML and platforms across a wide range of industries. Rushil holds a Bachelor's in Computer Science from Gujarat University and an MBA from Drexel University.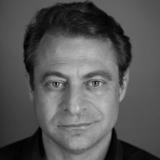 Peter Diamandis
ADVISOR
Named by Fortune Magazine as one of the World's 50 Greatest Leaders, Dr. Peter Diamandis is the Chairman and CEO of the XPRIZE Foundation, which leads the world in designing and launching large incentive prizes to drive radical breakthroughs for the benefit of humanity. Best known for the $10 million Ansari XPRIZE for private spaceflight, the Foundation is now launching prizes in Exploration, Life Sciences, Energy, and Education. Diamandis is also the co-Founder & Executive Chairman of the Singularity University, a Silicon Valley based institution teaching graduates and executives about exponentially growing technologies and their potential to address humanity's grand challenges. Diamandis recently co-Authored Abundance – The Future Is Better Than You Think. Diamandis has founded or co-founded many of the leading entrepreneurial companies in this sector including Zero Gravity Corporation, the Rocket Racing League and Space Adventures. He also counsels the world's top enterprises on how to utilize exponential technologies and incentivized innovation to dramatically accelerate their business objectives. Dr. Diamandis attended MIT where he received his degrees in molecular genetics and aerospace engineering, as well as Harvard Medical School where he received his M.D.
George Tilesch
ADVISOR - INTERNATIONAL ALLIANCES
Dr. George Tilesch joined Experfy's Board of Advisors to oversee international alliances. He is a senior global innovation, an AI expert and a trusted advisor for world leaders. He is the Founding President of the PHI Institute for Augmented Intelligence, specializing in AI strategy, ethics, policy, talent and governance, with an emphasis on geopolitics. His strategy and leadership work spans decades with government leaders on all continents; Microsoft, Ipsos, and Fortune 50 Tech corporations; international organizations and global think tanks (World Economic Forum, Club de Madrid); and high growth startups.
Dr. Tilesch is also the co-author of the 2020 book BetweenBrains: Taking Back our AI Future. As a C-suite advisor, researcher, convener, keynote speaker, and guest lecturer at major universities, George is headquartered in Silicon Valley. He is a double citizen of the US and the EU, and has a Doctorate of Law and Political Studies from Janus Pannonius University (Hungary) and a trilingual Master's in International Relations and Advanced EU Studies from the European Institute in Nice, France. He also serves as the AI Ambassador of the John von Neumann Computer Society.