Supply chain analytics and management takes a comprehensive view of how to ensure that the right goods are delivered to the right place in the right quantity at the right time. We help you build a supply chain that is more connected, intelligent, scalable, and rapid, and unites not just physical flows but also talent, information, and finance.
Supply Chain Metrics and Dashboard: Provide real-time visibility into the supply chain and seamless collaboration throughout the entire business ecosystem
Planning and Scheduling: Provide clients with accurate forecasting, capacity planning, and scheduling systems to create robust processes
Network Optimization: Quantitative approaches to optimize manufacturing facilities, warehouses, and flow paths and minimize freight and inventory costs while retaining the capability to reliably meet uncertain customer demand

Working Capital Management: Create sophisticated inventory management solutions in a wide variety of settings including distribution, retail, and manufacturing
Outsourcing: Establish an appropriate risk profile when procuring components, finished goods, and services off-shore
Cutting-Edge Operations Expertise
Experfy provides the world's most prestigious talent on-demand

Worked at Estee Lauder Companies
Senior Manager of Business Applications

Works at Aramark
Process & Systems Engineering Manager

Worked at American Airlines
Managing Director, Operations Analysis
Request a Free Consultation
Tell us about your business problem and we help you define it further.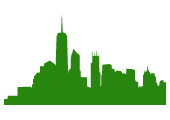 Made in Boston @
The Harvard Innovation Lab