On-time, on-budget clinical trials—using real-time insights gleaned from healthcare, competitive, and market intelligence data.
Unmet Need Analysis: Measure the level and nature of unmet need in any disease along the following domains:

Product Need (efficacy, safety, convenience of dosing)
Disease Seriousness (mortality and morbidity)
Disease Cost (direct and indirect costs)

Epidemiological Studies

Analysis of epidemiological data for specific or unusual indications, demographic factors or geographic consideration
Customized comorbidity and risk factor analysis
Support for orphan drug submissions
Customized epidemiological data mining

Clinical Trial Optimization

Leverage data to gain insight into protocol design and feasibility, as well as the market and competitive dynamics that could affect trials
Find the investigators and sites who have a track record of success and access to the right patients
Access potential savings due to studies covered by third party insurers

Feasibility and Site Selection

Site identification and profiling
Patient population profiling to design and tune protocols
Risk factors to recruitment (time and budget implications)
Standard of care impact
Recruitment and retention challenges

Enrollment Planning and Forecasting

Leverage advanced predictive analytics and data visualizations to model potential scenarios and multiple cohorts
Forecast and continuously tune enrollment completion using predictive analytics
Track and systematically report on detailed enrollment costs for every trial
Monitor enrollment across the entire portfolio of trials, regardless of partner or sponsor involvement

Cost Budgeting

Develop budget scenarios. Assess cost per patient, cost per procedure, cost per visit as well as institutional cost
Eliminate redundant payments

Product Safety Analysis

Early drug safety trend and adverse event signal detection
Improved drug safety and operational effectiveness
Proactive unstructured social data mining
Cutting-Edge Pharma & Life Sciences Expertise
Experfy provides the world's most prestigious talent on-demand

Worked at Pfizer
Director

Worked at Siemens
Software Engineer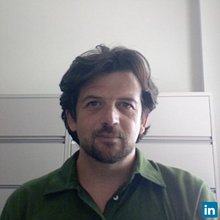 Works at John Hopkins University
Research Professor
Request a Free Consultation
Tell us about your business problem and we help you define it further.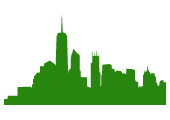 Made in Boston @
The Harvard Innovation Lab