A smart city enabled with IoT sensor networks would enable smart use of resources by using them only when needed, building and empowering systems that save time, energy, and money, and improve the overall quality of life.
Smart Lighting: Reduce energy wastage by using intelligent and weather adaptive lighting in street lights
Water Management: Water leaks can be detected and corrected and irrigation of parks can be optimized
Transport Management: Cloud based big data automation enabling smooth flow through real time traffic maps. Traffic can be reduced with systems that detect the nearest available parking slot. Through mobile interfaces, bus riders could see real time positions and get notifications in time for the bus.

Noise Pollution: Sound monitoring in bar areas and centric zones in real time.
Structural Health Monitoring: Monitoring of vibrations and material condition in buildings, bridges, and historic construction
Citizen Information System: Cloud based big data automation enables smooth flow through real time traffic maps
Waste Management: Detection of rubbish levels in containers to optimize the trash collection routes
Cutting-Edge Internet of Things Expertise
Experfy provides the world's most prestigious talent on-demand

Worked at von Braun Labs
Internet of Things Application Lead

Worked at Amazon
Engineering Leadership

Works at Verizon Data Visualization Lab
Associate Director of Big Data Architecture
Request a Free Consultation
Tell us about your business problem and we help you define it further.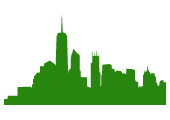 Made in Boston @
The Harvard Innovation Lab