Population Health Management
Improve population health outcomes and lower costs through data aggregation and insight driven prioritization, risk stratification, coordination, and management of patient-centered care. Whether it is dashboards/visualizations or advanced analytics like natural language processing and deep learning, our experts can help.
Population Risk Management: By analyzing both current and historical clinical, social and cultural patient data, providers can identify, score and stratify high-risk patients and intervene before they become critical, while reducing unnecessary ED visits and hospital admissions.
Population Care Management: Identify treatments, programs and clinical pathways that are not delivering demonstrable benefits or are costing too much, and then determine how to replace them with more efficient and effective options. Build sustainability into a health system by bringing clinical, financial and operational data together to analyze resource utilization, productivity and throughput. Enhance preventive care, reduce per capita cost of patient care, and enhance progress in diagnostics and medical research.
Patient Engagement: Engage patients in a meaningful way to ensure continuity of care. Create care coordination protocols driven by evidence based medicine and personalized care. Make data on patients actionable by generating alerts to patients and providers.

Clinical Outcomes Management: Extract clinical and patient-reported data from multiple sources, collate and process it into meaningful information. Stratify this information based on KPIs like mortality, disease prevalance, patient experience and cost of care. Perform in-depth analysis of these health outcomes and rank them against nationwide healthcare benchmarks. Improve performance and enhance clinical quality initiatives.
Activity Based Costing: Analytics and data integration solutions can align actual costs of healthcare delivery with care delivered.
Cutting-Edge Healthcare Analytics Expertise
Experfy provides the world's most prestigious talent on-demand

Worked at Blue Cross & Blue Shield
Market Analyst

Worked at Cambridge Clinical Trials Unit
Data Scientist

Worked at WebMD
SVP - Marketing Science & Head of Data Analytics Lab
Request a Free Consultation
Tell us about your business problem and we help you define it further.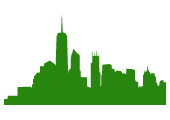 Made in Boston @
The Harvard Innovation Lab