Personalized & Customer Driven Marketing
Delighting your customers requires building customer profiles that leverage a wide variety of data across multiple channels. This multichannel marketing uses a mix of customer profiles, historic data, real-time events, loyalty programs, social interaction, online behavior and presence to drive predictive analytics and customer insights. By learning where, when, and how buyers are most likely to shop, and which offers and products will appeal to them, you can determine product offerings and personalized marketing campaigns to extract maximum value from both high and low-profit customers. You can optimize your marketing mix, driving channels and redefining customer relationships. The primary goal is to deliver the right experience at the right time using the right channel. Here are some of the applications:
Recommendation engine and product recommendation
Faceted search and navigation
Personalized emails
Webpage curation
Targeted alerts and offers (increase incremental revenue and shopper loyalty by offering relevant offers)
Deliver personalized and seamless shopping experience across all channels and devices where consumers shop

Customer Value Campaigns: Multiweek campaigns that reward consumers for shopping and spending more on categories you define
Mobile Commerce: Real-time offers that drive the most valuable, loyal and profitable customers right in the aisle
Cutting-Edge Retail Analytics Expertise
Experfy provides the world's most prestigious talent on-demand

Works at Pricewaterhouse Coopers
Senior Consultant - Retail, Internet, & Operations

Worked at AutoZone
Senior Merchandising Analyst

Works at Walmart Labs
Software Engineer
Request a Free Consultation
Tell us about your business problem and we help you define it further.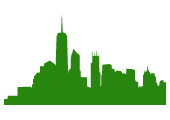 Made in Boston @
The Harvard Innovation Lab