Dynamic Pricing & Optimization
Our experts can conduct cross-product forecasting, develop elasticity models, create price optimization scenarios, and build solutions to implement pricing decisions in real-time based on current market data. Our area of expertise spans from creating price optimization models to building robust pricing platforms with multichannel integration. Some of the key applications are:
Market Based Pricing: Optimize prices for products, portfolios, and channels based on market conditions and target contribution margins.
Price Elasticity and Sensitivity: Estimate the impact of pricing on sales volumes.
Cross Price Elasticity: Understand the impact of price differentials on market share.
Dynamic Pricing: Estimate price-change triggers based on customer behavior to maximize revenue/profitability.
Competitive Pricing: Analyze the competitive pricing and assortment landscape by category, brand, shipping charges, discounts and other dimensions to derive actionable intelligence.
Contract Pricing: Optimize long-term return on big-ticket contracts based on financing options and coverage of lifecycle risks and costs.
Cutting-Edge Retail Analytics Expertise
Experfy provides the world's most prestigious talent on-demand

Works at Pricewaterhouse Coopers
Senior Consultant - Retail, Internet, & Operations

Worked at AutoZone
Senior Merchandising Analyst

Works at Walmart Labs
Software Engineer
Request a Free Consultation
Tell us about your business problem and we help you define it further.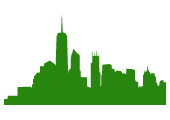 Made in Boston @
The Harvard Innovation Lab