Localization, Clustering and Real Estate Asset Management
Technological advances—from Internet stores to data mining to electronic product tags—are providing retailers with deep insights on local buying habits. Retailers can develop repositories of their real estate assets, integrated with geographic information systems (GIS) data and all data on leases, costs, store performance, operations, and maintenance to optimize their real estate portfolio.
Our experts can analyze your data to spot clusters and communities with similar buying habits and demographics; customize your offerings to local markets, and roll out different types of stores, products, pricing, marketing, and even customer service strategies. Many different elements of your company can be customized. Localization can be offered around three areas:
What is Being Sold (Offerings)

Branding (store banner names, product labels)
Store Formats (size and layout, store design type)
Merchandize Space and Assortment (division, category, department, classification, attributes like size and color, packaging design, etc.)
Pricing (everyday low vs high-low policies, ranges, point, matching policies)
Promotions (channels, temporary price reduction levels, in-store displays, markdown policies)
Vendor Policies (information sharing, expense sharing, product collaboration)
Marketing Programs (spending levels, media mix, major messages)
Store Service Policies (store hours, labor quality, delivery policies, checkout stations)
Vendor Policies (direct store delivery, replenishment and stocking, customer education)
Operating Policies (inventory level, stocking strategies, shrinkage controls, and information sharing)

Where it?'s Being Sold (Location)

Consumer Characteristics (demand pattern like store purchase and area purchase)
Geodemographics and Attitudes (population density, age, income, marital status, ethnicity, religion, lifestyle segment, psychographic)
Special Demand Drivers (school seasons, hunting and fishing seasons, activities and sights, special events, and climate zones)
Competitor Characteristics (store saturation levels, market share, store locations, store formats, pricing levels, promotion policies, and marketing programs)

When it's? Being Sold (Time)

Hour, week, day, month, and season
Cutting-Edge Retail Analytics Expertise
Experfy provides the world's most prestigious talent on-demand

Works at Pricewaterhouse Coopers
Senior Consultant - Retail, Internet, & Operations

Worked at AutoZone
Senior Merchandising Analyst

Works at Walmart Labs
Software Engineer
Request a Free Consultation
Tell us about your business problem and we help you define it further.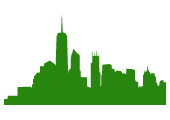 Made in Boston @
The Harvard Innovation Lab