With customers expecting immediate responses irrespective of location or time, you need to meet these needs rapidly, and cost-effectively. Our experts can build predictive algorithms to better forecast demand based on internal/external factors and ensure that your Supply Chain is well-oiled to cater to these dynamic needs. We can create custom solutions? - reflecting your unique sales history while utilizing correct statistical methods and the most effective process to refine statistical results and capture collective knowledge.
Point of Sale: POS-based forecasting at retailer, distribution center, and store level
Deviation Analysis: Forecasted and actual sales are compared at both the store and SKU level
Dashboards and Customized Solutions: Key performance enterprise dashboards with trend analysis and predictive analytics for a multi-dimensional drilldown to increase visibility and insight on a global level. Customized solutions adjust to the needs of each individual organization, taking instead of retrofitting a pre-defined product or application

Forecasts that Improve Over Time: An explicit process creates a benchmark against which future forecasts can be compared and improved
Forecast Integrated with Marketing and Promotions: Procurement and production managers can respond to demand planning projections from sales and marketing activities
Cutting-Edge Retail Analytics Expertise
Experfy provides the world's most prestigious talent on-demand

Works at Pricewaterhouse Coopers
Senior Consultant - Retail, Internet, & Operations

Worked at AutoZone
Senior Merchandising Analyst

Works at Walmart Labs
Software Engineer
Request a Free Consultation
Tell us about your business problem and we help you define it further.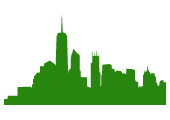 Made in Boston @
The Harvard Innovation Lab