Shelf Storage & Merchandise Planning
Product inventory and shelf space have always been a retailer?'s most valuable resources. Now analytics can be used to determine which products provide the highest level of sales and profits. Our experts utilize powerful optimization tools to leverage products, shelf storage, store fixture and performance data, enabling retailers to plan localized assortments based on the store clusters and maximize the space utilization. We help retailers to plan a variety of assortment mixes and create balanced merchandise planning strategies, with unique market-based, customer-based, fashion-based, and price-based assortments. Key capabilities include:
Assortment Planning

Identify top selling styles and recommend the quantity needed to maximize margin contribution
Identify and account for lost sales on styles with under-purchased units
Identify and account for an under-purchased breadth of styles
Consider the potential price erosion as more units are added to styles
Determine the optimal balance of adding units to the top selling styles or adding additional styles

Benefits:

Increased SKU productivity (identify and reduce under-performing products and invest more in top sellers)
Increased full-price sell-thru and reduced markdowns and stock-outs
Improved customer satisfaction and loyalty through localization of assortments
Reduced administrative costs and errors

Size Optimization: Through historical point of sale analysis and optimization algorithms, we help determine the optimal size distribution by store that will minimize lost sales due to early size breaks without increasing inventory. You can account for missed sales potential from:

Sizes that were out of stock early as well as margin losses from overstocked sizes that were sold at discounted prices
Optimize size profiles and distribution by store for open stock
Optimize pack size configurations and distribution of pre-packs to stores
Automatically apply size profile to purchase order

Benefits:

Clients can mirror the size profile of local demand at the style attribute and door level
Reduced size breaks and increased full price sell-thru deliver higher revenue and gross margin contribution
Cutting-Edge Retail Analytics Expertise
Experfy provides the world's most prestigious talent on-demand

Works at Pricewaterhouse Coopers
Senior Consultant - Retail, Internet, & Operations

Worked at AutoZone
Senior Merchandising Analyst

Works at Walmart Labs
Software Engineer
Request a Free Consultation
Tell us about your business problem and we help you define it further.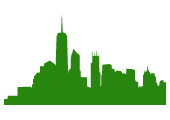 Made in Boston @
The Harvard Innovation Lab