1
Post Your Project or Augment Your Team
Tell us about your project and deliverables or the kind of experts you need. Free consultation is available.
2
Solicit Bids and Select Your Expert
Our Platform solicits bids and you will start receiving proposals from pre-vetted experts in no time.
Upload your contracts, track milestones and timesheets, manage project teams, process payments, and leave feedback.
Select Your Practice Area
Use-Case Driven Solutions to Get You started Quickly

Don't just Take Our Word for It
"Today's hottest companies are all data-driven. The Experfy team has developed an ecosystem that allows business and highly qualified data-scientists to connect and develop powerful algorithms that can deliver 10x or 100x performance and growth. Watch this company closely."
Peter Diamandis
Chairman & CEO, XPRIZE, Forbes 50 World Leader List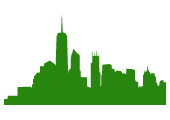 Made in Boston @
The Harvard Innovation Lab