Build Your Analytics
& BI Team-On Demand
You can turn to Experfy to extend your big data and analytics workforce risk-free. Post a short-term project and we match you with the best provider. Or hire someone long term to augment your existing team.
Market Your Skills. Connect. Win Projects.
Cutting-edge startups to Fortune 500s rely on Experfy for their Big Data and Analytics projects. Our process of adding solution providers and experts is highly selective. Apply to become a solutions provider.
Our rigorously screened teams consisting of data scientists, data engineers, data analysts, and visualizers have deep experience in your industry. You can turn to Experfy for faster, efficient, reliable and cost-effective on-demand recruitment of big data and analytics resources. Experts can work on your short-term projects and bring you unparalleled value for your money. You can also buy consulting hours from experts that match your desired skills and expertise.  Experfy is doing something groundbreaking—it is assembling some of the most prestigious talent in virtualized space, giving you the convenience and flexibility of hiring on-demand.
How Does it Work for Clients?
Post your project or augment your team
Tell us what are your project goals and what deliverables you are expecting. What tools and domain expertise you require. Your project is not public and only seen by our approved providers.
If you are looking to augment your existing team, tell us what kind of expert(s) you need. After we receive your confidential requirements, we will contact you with a status report and answer any questions that you may have.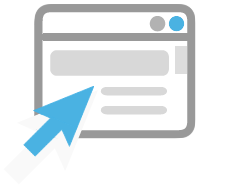 We do the hard work of shortlisting candidates
Our closed platform solicits bids on your behalf. Our already vetted experts and vendors submit proposals and we do the hardwork of shortlisting up to 3 providers that match your required skillset and industry. You review their credentials, past performance and select the individual or firm that provides best value to you.
For long-term team augmentation, we will match you with an expert(s) within 3 weeks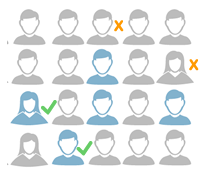 Experfy ProjectRoom, with its enterprise-ready dashboard and data tools, provides you with a private work environment to collaborate with experts. Stay on top of projects by setting milestones, viewing work in progress and reviewing timesheets for hourly projects.
For long-term team augmentation, as soon as you say go, the expert will be ready to integrate into your team - just like an in-house team member. While Experfy experts usually work remotely, arrangements can be made to have them work on-site.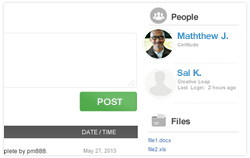 Pay with ease for the work completed to your satisfaction
Our secure platform handles all contracts, including NDAs, and we also send solution providers 1099s at the end of the year, so that you can focus on your work. Experfy can serve as your preferred vendor, enabling you to procure services using Purchase Orders (PO) when immediate payment with a credit card or ACH is not an option. While the preferred method involves the use of escrow, Experfy does work with large organizations on a PO basis. If PO is the only option for your organization, we will find a solutions provider that is willing to comply with the payment terms of the PO, ensuring a smooth working relationship.
Rate your provider at the end of a project
At the conclusion of your project, you have the opportunity to rate your service provider across multiple dimensions such as subject matter expertise, professionalism, adherence to deadlines and cost. This cumulative rating determines the award of future projects to the provider and serves as an important motivator to do well in your project. Our platform holds every provider accountable through this rating mechanism and other checks and balances.
Frequently Asked Questions
How do I get started?
You can get started in three simple steps. First, create an account and sign-up as a client on Experfy. Second, clearly define your project or the kind of skills you desire in the individual or company that you would like to hire. Third, post your job and our platform will solicit bids on your behalf from our vetted community of experts and vendors.
Writing a clear description of your requirements is the most important component of the hiring process. Break your project deliverables into several milestones with realistic delivery dates. Outline your goals, deliverables, the skills you are looking for, and your desired deadline. If you are unsure of what you need or need help in drafting a description, feel free to open a support ticket from the Support tab on the right.
Once you post your requirements, they are confidential. Only approved vendors on Experfy platform are able to see them and provide their proposals in response.
You can revisit the five steps above to better understand the overall process.
How do I kick-off a project?
A kick-off meeting allows you to orient your solutions provider, while setting ground rules and expectations. Introduce yourself and your team. Take some time to get to know each other by talking about the job, your business, and your background. Go over what you expect from your provider, and what they can expect from you. This can include timing, delivery methods, priorities, and anything else important for the success of the project. Agree upon a communications plan. Decide how and how often you should touch base, what hours of each day you will both be available to chat, and what you would like from them in terms of a work progress report. We recommend an end-of-day report detailing what was accomplished and what will be done the following day.
What's the best way to communicate with my provider?
Experfy Project Room provides the easiest way to communicate when sending messages and files. Instant message and video chat can also complement your written communications. It is a good idea to do frequent videoconferences with your provider to ensure that your project is going according to your expectations.
Grow your consulting business with Experfy—the world's first marketplace that helps data experts and big data solution providers find rewarding opportunities. We enable democratization of business opportunities by giving you visibility into best projects. In a world where virtualization is becoming increasingly acceptable, you can work remotely on opportunities that interest you the most.
Be part of a unique opportunity
Experfy is a community of elite analytics solution providers and experts who are looking to grow their businesses.
Grow your brand with a wealth of new customers and promotional pages that showcase your business.
Expand your portfolio by engaging in high profile projects.
Low risk, but high financial reward
There are no membership fees with Experfy
It does not cost to bid on opportunities
Once you perform your project, we collect a 20% fee on the total transaction amount. This fee enables us to pay for the operational expenses to run a professional platform.
Become part of a data science and analytics community
Learn from and engage with a highly selective community of big data professionals.
Build your reputation by participating in our community and win new projects.
How Does it Work for Providers?
You can build both company profile (listing all team members) and individual profile on Experfy. Impress potential clients with your experience, education, and other credentials by creating a profile that inspires confidence in your abilities. You can also record a video pitch to better engage clients. We provide you with a marketing platform to maximize opportunities.
Projects range from hourly projects to fixed price projects. There are two kinds of engagements facilitated by the platform.
For short-term projects, you can submit a proposal and go through a selection process.
If you are interested in a long-term virtual engagement, we connect you to companies looking to augment their team.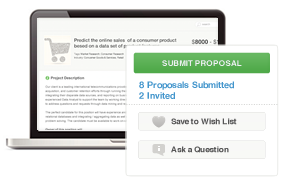 Experfy ProjectRoom, with its enterprise-ready dashboard and data tools, empowers you with a private work environment to collaborate with clients through on-site messaging system and file sharing. Invite existing or new team members to the ProjectRoom and use collaboration tools to deliver against specific milestones.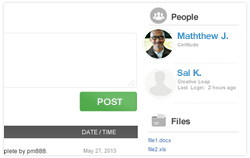 Experfy handles all financial transactions, sending secure payments to experts and solution providers across the globe.
Payment terms for each milestones are negotiated between the client and the solutions provider. Once a milestone is met and accepted by the client, a payment is made to your account. When POs are involved, the client's contract with you dictates the payment terms.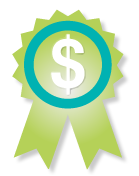 Experfy adds a 20% service fee to your hourly or fixed price quote. You should factor in this fee while quoting your price for projects. When work is delivered and payment is made, we deduct our fee and transfer the payment to you. The service fee enables us to operate and market the Experfy platform.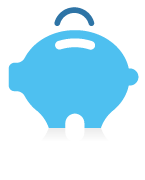 Frequently Asked Questions
How long will it take for my profile to get approved?
We have a competitive selection process, so you should take the application process seriously. If you possess key skills necessary for analytics projects and have a complete profile, typically you will be approved within 48 hours of submitting your profile. In addition, we strongly recommend recording a short video pitch about your professional background. Adding the link to your video (under Your Video Pitch tab) would greatly improve your chances of success in the application process.
If you represent a company or working with a team of consultants (see the next question), then the video should talk about your team, the kind of projects you have pursued in the past and your industry focus. If you think you have the right skills but you have not heard back from us in two business days, reach out to our search committee for immediate qualification.
What is the difference between Individual and Company/Team Profile?
While you may directly apply as a company to offer services, we encourage you to first apply as an individual to prove your credentials. Once you are approved, you can add a Company or a Team profile to your account. A Company or Team profile allows you to add additional team members, assign admins and bid on projects as a team. Each additional team member that you add must also go through an application process—to ensure we bring the best talent on the Experfy platform. Even if you are not a company, you may recruit a group of experts to form a team in order to expand the number of opportunities available to you. The Experfy dashboard allows you and your team members to track time and submit timesheets for your client's approval. Only admin members of a team have visibility into the billing information such as hourly rates associated with a project.
How do I find projects?
At the moment, you can browse open projects, and you eventually you will also receive project invitations that Experfy sends your way. We are in the process of building a comprehensive set of tools that will help you find projects that most suited to your background.