In situations where there is a scarcity of talent, improvements in talent management and performance evaluation methods can result in significant bottom line results.
Identify Top and Bottom Performers: Maximize productivity and minimize cost by identifying the top and bottom performers. Analyze the characteristics, tenure, work experiences, and managerial connections of your top performers, leveraging your findings to grow future top talent.
Pay for Performance: Correlate total rewards, compa-ratio, and performance levels to determine if you are effectively rewarding performance—top performers will fall to average or resign if they do not perceive themselves to be receiving a level of reward that recognizes their steller performance.
Career Progression: Analyze the promotion rates, lateral moves, promotion wait times, and internal hiring rates of top performers to determine whether you are using the tools of opportunity to retain and maximize performance—top performers will typically value opportunities for career progression even more highly than their paycheck.
Leadership Potential Assessment: Determine common traits of good managers and leaders at all seniority levels and find the hidden correlations that predict leadership in your organization through advanced analytics techniques.
Cutting-Edge HR Analytics Expertise
Experfy provides the world's most prestigious talent on-demand

Works at Goldman Sachs
Data Scientist

Worked at Lloyds Bank
Data Scientist
Request a Free Consultation
Tell us about your business problem and we help you define it further.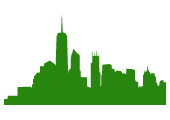 Made in Boston @
The Harvard Innovation Lab