Workforce Forecasting: Predictive analytics can provide deep insight into a business's recruitment needs even before business managers realize them. Different forecasting simulations based on historical demand and economic scenarios will help the business remain flexible over time and realign with changing needs. These forecasts can range from projecting short-term demand for hourly employees to projecting workforce demand for the next decade.
Defining Candidate Success Profiles: Using predictive modeling, employers can match the right candidate to the right job by identifying the traits that distinguish high performers. Potential candidates can be matched against a list of predictors of performance generated from current employee data. Success profiles can also include predictors of the candidate's likelihood of accepting a job offer.
Job Response Optimization: During the recruitment process, predictive analytics helps organizations optimize their job postings response. Data analysis can provide companies with custom recommendations and best practices to help firms achieve better responses to their jobs postings based on factors such as duration, location, occupation, and industry.
Quality of New Hire:
Determine whether new recruits meet expected performance levels and adapt your recruiting processes as needed. Assess the characteristics of new recruits resigning in less than 90 days to improve your recruitment process.
Analysis for Cost Per Placement: This can help recruiters efficiently find a broader range of candidates they would not find using traditional search methods.
Improve Time-to-Fill and Fill Ratios: This can reduce search time and provide accurate candidate rankings that lead to matching the right talent to the right position.
Cutting-Edge HR Analytics Expertise
Experfy provides the world's most prestigious talent on-demand

Works at Goldman Sachs
Data Scientist

Worked at Lloyds Bank
Data Scientist
Request a Free Consultation
Tell us about your business problem and we help you define it further.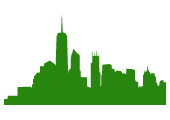 Made in Boston @
The Harvard Innovation Lab