Talent Supply Targeting: Organizations can use qualitative and quantitative information to build a detailed map of the supply of talent in a particular locale, in order to better visualize talent pool availability and employability; talent pool size and fresh graduate supply; skill pool by industry; and trends and forecasted reports for future supply expectations.
Optimization of Recruitment Channels: There are hundreds of options for sourcing candidates, but depending on your industry or your specific organization, certain sources will prove to be more effective or provide higher quality candidates than others. By tracking various parameters like applications received, number of applicants hired, screen-to-hired ratio, and ad spend for each channel, Experfy helps you build systems and tools that give you a comprehensive view of your recruitment advertising and strategies. You will not only know which sources provide the greatest number of candidates, you can also start looking at the sources that produce the best quality candidates over time, and then you can focus your energy and resources on those channels. Companies with smaller budgets will find this especially helpful to alleviate wasting time or money on expensive job boards when, perhaps, they receive their best candidates from employee referrals or social media sites.
Cutting-Edge HR Analytics Expertise
Experfy provides the world's most prestigious talent on-demand

Works at Goldman Sachs
Data Scientist

Worked at Lloyds Bank
Data Scientist
Request a Free Consultation
Tell us about your business problem and we help you define it further.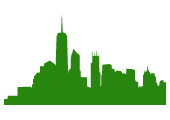 Made in Boston @
The Harvard Innovation Lab