In order to help you get the right people and skills at the right place and time for the right cost, we analyze talent movements at every level of the organization and capture insights into workforce risks and opportunities.
Workforce Forecasting: Analyze turnover, succession planning, and business opportunity data to identify potential talent gaps, shortages or excesses of key capabilities long before they happen. Use scenario planning, by altering assumptions on internal variables such as promotions and external variables such as politics and legal, to staff up in key growth areas or identify knowledge management risks for retiring employees.
Talent Supply Chain: Make decisions in real time about talent-related demands—from optimizing a retail store's next-day work schedules, on the basis of predicted receipts and individuals' sales performance patterns, to forecasting inbound call-center volume and allowing hourly staff members to leave early if it's expected to drop.
Cutting-Edge HR Analytics Expertise
Experfy provides the world's most prestigious talent on-demand

Works at Goldman Sachs
Data Scientist

Worked at Lloyds Bank
Data Scientist
Request a Free Consultation
Tell us about your business problem and we help you define it further.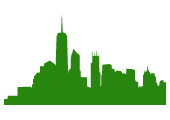 Made in Boston @
The Harvard Innovation Lab