Data Visualization & Infographics
Good information design fosters understanding, making the complex approachable and capturing viewers' attention by infusing visual interest into data that may otherwise be overlooked.
Our information designers are not only skilled in the art of design, but are also capable of analyzing data, its story, and its intended demographics to create the best solution, while representing data accurately.
Visually present datasets and statistics
Showcase survey results
Showcase timelines, flowcharts, and processes
Display geographic data and demographic context
Compare impact of success/failure
Cutting-Edge Visualizations & Dashboards Expertise
Experfy provides the world's most prestigious talent on-demand

Worked at Texas Tribune
Google Journalism Fellow

Worked at Cisco Media Solutions Group
Software Engineer

Worked at Adobe
Big Data Artist
Request a Free Consultation
Tell us about your business problem and we help you define it further.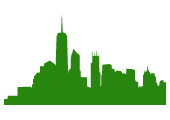 Made in Boston @
The Harvard Innovation Lab