Dashboards & BI Applications
Advisory: We want to understand your most pressing problems and decisions, along with the insights that you are looking for your business data to provide. We start with your business needs and then study your current data architecture. We want to know about the end-users, so we may propose the right BI technology. Perhaps there is a need to automate the manual work you do in Excel files and turn it into an intelligent dashboard. Perhaps you want to integrate rules, machine learning, and/or predictive analytics to allow your dashboard to include the past and present as well as the future.
Breakdown of Metrics: Whether sales performance, sales pipelines, customer satisfaction, sales by region, employee compensation management or employee performance goals, we help you determine the most important KPIs to measure on a regular basis. We also help you to "connect the dots" between your KPIs and your business goals, so that you can understand how to make decisions that maximize your objectives.
Communicate Your Metrics: Our experts create visualizations that enable you to work smarter, make better decisions, and tell more compelling stories.
Dashboard & BI App Design and Development: Our interface designers, developers, BI analysts, data visualization, and decision visualization experts will support your design and development from proof-of-concept to full deployment.
Mobile BI: You can make real-time decisions from anywhere at any time using our solutions that adapt to all major mobile devices, including Blackberry, Apple, and Android devices.
Cutting-Edge Visualizations & Dashboards Expertise
Experfy provides the world's most prestigious talent on-demand

Worked at Texas Tribune
Google Journalism Fellow

Worked at Cisco Media Solutions Group
Software Engineer

Worked at Adobe
Big Data Artist
Request a Free Consultation
Tell us about your business problem and we help you define it further.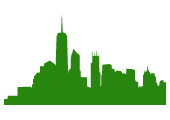 Made in Boston @
The Harvard Innovation Lab