Geographic information is everywhere these days. It comes from GPS-enabled mobile devices, economic, demographic, health and other government statistics, satellites and other sensors, RFID tags on packages, and many other sources. That is why GIS and Geospatial Analysis skill sets are crucial for today's society and have many uses such as emergency management and other city services, business location and retail analysis, transportation modeling, crime and disease mapping, and natural resource management.
Our talent pool consists of researchers, cartographers, visualizers, and programmers that can build the most effective tools to support user-centered geographic visualization. They can help you organize and control your data geographically so that it is interpreted quickly, enabling fast and superior decison-making.
Cutting-Edge Visualizations & Dashboards Expertise
Experfy provides the world's most prestigious talent on-demand

Worked at Texas Tribune
Google Journalism Fellow

Worked at Cisco Media Solutions Group
Software Engineer

Worked at Adobe
Big Data Artist
Request a Free Consultation
Tell us about your business problem and we help you define it further.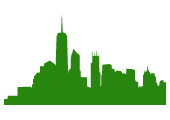 Made in Boston @
The Harvard Innovation Lab