Arguably the most traditional of sports, football is rapidly modernizing in terms of how players are evaluated, trained, and treated. In no other sport are injuries more common, so injury risk assessment and how that correlates with future performance are particularly essential. In addition, the NFL has been rocked by bad behavior scandals so the ability to leverage novel behavioral analysis tools to analyze characterize risk is more important than ever. Experfy can help you with regards to:
Player Personnel Evaluation
Athletic Performance Forecasting
Injury Risk Assessment
Sports Medicine
Behavioral Evaluation
Big Data for Fantasy Basketball Leagues
Customized Proprietary Big Data System Development
Data Interpretation Training Sessions for Managers
Cutting-Edge Sports Analytics Expertise
Experfy provides the world's most prestigious talent on-demand
Request a Free Consultation
Tell us about your business problem and we help you define it further.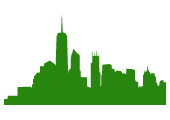 Made in Boston @
The Harvard Innovation Lab