Dynamic Ticket Pricing Optimization
Our experts can conduct ticket pricing optimization, sporting event and sports merchandise forecasting, develop elasticity models, create price optimization scenarios, and build solutions to implement pricing decisions in real-time based on current market data. Our areas of expertise span from creating price optimization models to building robust pricing platforms with multichannel integration. Some of the key applications are:
Market Based Pricing: Optimize prices for games, products, promotions and services based on market conditions and target contribution margins.
Price Elasticity and Sensitivity: Estimate the impact of pricing on sales volumes.
Cross-price Elasticity: Understand the impact of price differentials on market share.
Dynamic Pricing: Estimate price-change triggers based on sporting event characteristics and customer behavior to maximize revenue/profitability.
Competitive Pricing: Analyze the competitive pricing and assortment landscape by sporting goods category, brand, shipping charges, discounts and other dimensions to derive actionable intelligence.
Cutting-Edge Sports Analytics Expertise
Experfy provides the world's most prestigious talent on-demand
Request a Free Consultation
Tell us about your business problem and we help you define it further.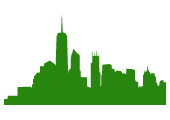 Made in Boston @
The Harvard Innovation Lab