Baseball was the pioneer in the application of Big Data to sports by the introduction of Sabermetrics. Sabermetrics, coined by Bill James, is the statiscal analysis of baseball records, especially in order to evaluate and compare the performance of individual players. In the late 1990's Billy Beane, the general manager of the Oakland A's, applied Sabermetrics to operate a lower salaried team. Beane's success was eventually chronicled in Michael Lewis' book, Moneyball, and subsequent movie starring Brad Pitt as Beane. Beane's early succes of Sabermetrics was realized by the Boston Red Sox, who started to heavily implement Sabermetrics in 2003 and played a vital role in thier 2004 & 2007 World Series victories. Due to The Red Sox Sabermetrics success many other Major League organizations started to adopt the principles of Sabermetrics into their organizations. Eventually the success of Sabermetrics in Major League Baseball led to increasingly widespread uses at all different levels of baseball and other sports. Experfy data scientists can you help you to evaluate prospects, forecast athletic performance from one level to the next and against different players/teams, as well as identify the statistical metrics that matter most and how you should go about gathering and analyzing that data. Most importantly, Experfy Experts can help you to design and deploy proprietary data systems so as to build sustainable competitive advantage over your competition with the use Big Data. Here is how we can help:
Player Personnel Evaluation
Athletic Performance Forecasting
Statiscal Analysis of In-Game Activity
Big Data for Fantasy Baseball Leagues
Customized Proprietary Big Data System Development
Data Interpretation Training Sessions for Managers
Cutting-Edge Sports Analytics Expertise
Experfy provides the world's most prestigious talent on-demand
Request a Free Consultation
Tell us about your business problem and we help you define it further.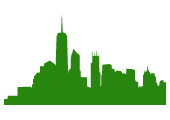 Made in Boston @
The Harvard Innovation Lab