We connect your machines, data, and people to streamline your operations and bring ground-breaking improvements to your overall manufacturing processes and productivity. Experfy experts have deep domain knowledge and skills to help you across the IoT application spectrum. Some of the IoT applications in manufacturing are:
Asset Monitoring and Optimization: Capture key performance indicators from strategic assets to deliver data and insights to the right people at the right time for informed decisions and compliance. For example, create visibility tools to access the efficiency of each machine, view production from any location, and reduce the time to decision and action.
Industrial Automation: Use IoT and IP Networks to connect everything within a plant and provide connectivity and information sharing across multiple locations and business networks. Once machinery and systems are connected within the plant, manufacturers can use this information to automate workflows to maintain and optimize production systems without human intervention.
Energy Management: Manage the distribution of energy based on real-time data and situational awareness, as opposed to historical data patterns.

Adaptive analytics can enable systems to automatically balance energy loads to reduce stress and prevent overheating.

Predictive Maintenance: With new sensor information, IoT can help manufacturers improve overall equipment effectiveness (OEE), save money by minimizing equipment failure, allow the company to perform planned maintenance, and avoid issues before they happen.

Predictive maintenance capabilities will alert operators when a component needs attention or repair, reducing the need for ongoing inspections.

Supply Chain Optimization: IoT enabled systems can be configured for location tracking, remote health monitoring of inventory, and reporting of parts and products as they move through the supply chain. IoT systems can also collect and feed delivery information into an ERP system; providing up-to-date information to accounting functions for billing. Real-time information access will help manufacturers identify issues before they happen, lower their inventory costs, and potentially reduce capital requirements.
Cutting-Edge Internet of Things Expertise
Experfy provides the world's most prestigious talent on-demand

Worked at von Braun Labs
Internet of Things Application Lead

Worked at Amazon
Engineering Leadership

Works at Verizon Data Visualization Lab
Associate Director of Big Data Architecture
Request a Free Consultation
Tell us about your business problem and we help you define it further.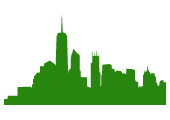 Made in Boston @
The Harvard Innovation Lab