Oil and Gas - Power Generation and Distribution
Petabytes of data are being collected from engineering, geological, production, and equipment sources, offering oil and gas companies unprecedented opportunities for better forecasting and understanding of the core business issues. Experfy experts can navigate through the influx of big data and help you capture it, manage it and extract insights that matter.
Massive Collection, Management, and Analytics of Exploration Data: Hadoop implementation for parallel processing and analytics of the unstructured data coming from oil exploration and production. The proven results include better asset utilization across all wells, reduced effluents, and accelerated production. Broad oversight also accommodates hydrocarbon recovery, and offers insights that can lead to better decision making about well locations.
Predictive Maintenance: Monitor oil and gas field machinery, plants, and fleets from a single secure access point, gaining insights into equipment wear to enable customers to improve maintenance planning and management and predict failures before they happen.
Operation Optimization: Automate and improve view of field operations and reduce downtime related to drilling and production.

Downstream Analysis: Analyze large volumes of customer data quickly to identify patterns in buying behavior and identify new cross sell opportunities.
Upstream Energy Trading: Run predictive trading models that compare supply data, pricing data and weather patterns to maximize profits. Also, improve the success of hedges that ensure profitability of upstream and downstream operations.
Finance and Commercial: Manage pricing performance and reduce costs, integrate short-term and long-term production forecasts, and enhance marketing and processing agreements.
Cutting-Edge Internet of Things Expertise
Experfy provides the world's most prestigious talent on-demand

Worked at von Braun Labs
Internet of Things Application Lead

Worked at Amazon
Engineering Leadership

Works at Verizon Data Visualization Lab
Associate Director of Big Data Architecture
Request a Free Consultation
Tell us about your business problem and we help you define it further.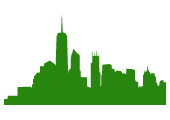 Made in Boston @
The Harvard Innovation Lab