The amount of big data generated and stored by airlines is increasing exponentially. This data consists of full-flight data from on-board sensors, aircraft maintenance records, passenger data, and route schedules, among others. Experfy brings these disparate data sets together so that airlines may uncover valuable operational insights. The results can mean improvements in flight economics such as decreased fuel spend; improvements in the use of assets by providing prescriptive actions to recover effectively from disruptive events; signficiant reduction of unplanned downtime through real-time aircraft prognostics and recommended actions; and the optimization of customer service, capacity, operational costs, and maintenance costs.
Fuel Management System: Experfy helps improve airline efficiency. Our smart dashboards enable you to measure and track savings at fleet level and also drill down per phase of flight. We provide prescriptive analytics to drive additional savings.
Flight Risk Management?: We can consolidate an aircraft's full flight data, weather, navigation, risk data and fuel operation in order to reduce unplanned downtime, increase productivity, and reduce emissions, while lowering fuel costs.
Flight Planning: By combining flight data management and fleet optimization, Experfy can provide navigation path in order to reduce total miles flown, lower both emissions and noise, and improve access to airports.

Flight Crew Planning: By integrating our predictive models with your operations management system, Experfy can help you increase the efficiency and utilization of your aircraft and crew. Experfy's algorithms can help you optimize crew pairings, rosters, and bidlines.
Airport Network Analytics: By using advanced analytics on airport routes network, including passenger, schedule, fare, and cost data, Experfy enables airport and airline professionals to understand how the route network is operating, which routes and networks are performing well, and which are struggling.
Airport Profitability Analysis: We enable airports to see which airlines, routes, and destinations are the most profitable. We do this by combining data such as aeronautical revenue, parking fees, and retail and e-commerce revenue.
Cutting-Edge Internet of Things Expertise
Experfy provides the world's most prestigious talent on-demand

Worked at von Braun Labs
Internet of Things Application Lead

Worked at Amazon
Engineering Leadership

Works at Verizon Data Visualization Lab
Associate Director of Big Data Architecture
Request a Free Consultation
Tell us about your business problem and we help you define it further.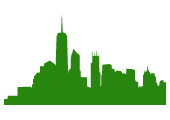 Made in Boston @
The Harvard Innovation Lab