Without interoperability, big data and analytics are useless. Healthcare systems must achieve high degrees of interoperability and data sharing for big data to impact real-time clinical decision making. Disparate systems need to work together. Seamlessly.
Healthcare Reform: Robust analytics and decision support tools to help health plans face the challenge of healthcare reform with confidence.
Enterprise Decision Support: Organize healthcare information from diverse sources to support enterprise-wide decision making and expertise through benefits planning, sophisticated dashboards and filters that identify early warning signs of emerging trends, and program assessments that demonstate the effectiveness of care management and provider networks in order to leverage quality providers with greater accountability for consumers.
Provider Partnerships: Combine health information with robust analytics to help create new payer-provider partnerships. Measure impact of pilots and new arrangements.

Clinical Outcome Assessment : Extract clinical and patient-reported data from multiple sources, collate and process it into meaningful information. Stratify this information based on KPIs like mortality, disease prevalance, patient experience and cost of care. Perform in-depth analysis of these health outcomes and rank them against nationwide healthcare benchmarks. Improve performance and enhance clinical quality initiatives.
Activity Based Costing: Analytics and data integration solutions can align actual costs of healthcare delivery with care delivered.
Cutting-Edge Healthcare Analytics Expertise
Experfy provides the world's most prestigious talent on-demand

Worked at Blue Cross & Blue Shield
Market Analyst

Worked at Cambridge Clinical Trials Unit
Data Scientist

Worked at WebMD
SVP - Marketing Science & Head of Data Analytics Lab
Request a Free Consultation
Tell us about your business problem and we help you define it further.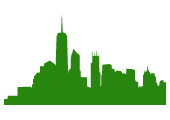 Made in Boston @
The Harvard Innovation Lab