Health Insurance Analytics
Implement data-driven innovations for better plan design, proactive care management, more responsive customer reporting, transparent provider performance measurement, and pay-for-performance initiatives which ultimately lead to increased market share.
Healthcare Reform: Incorporate robust analytics and decision support tools to face the challenge of healthcare reform with confidence.
Enterprise Decision Support: Organize healthcare information from diverse sources to support enterprise-wide decision making and expertise through benefits planning, sophisticated dashboards and filters that identify early warning signs of emerging trends, and program assessments that demonstrate the effectiveness of care management and provider networks in order to leverage quality providers with greater accountability for consumers.
Provider Partnerships: Combine health information with robust analytics to help create new payer-provider partnerships. Measure impact of pilots and new arrangements.
Acquisition Marketing: Who needs individual health coverage? Which consumers can afford it? How do you reach them? Maximize membership with sound marketing strategies and optimize return on investment.

Membership Management: Health plans can enable their members to become engaged consumers who take greater ownership of their own health and wellness by offering them personalized and relevant healthcare decision support tools.
Health Plan Trends: Manage trends to develop a competitive quality advantage. Financial and clinical information from multiple data sources are combined to help manage costs; improve quality; set pricing and account management strategies; and furnish reliable, accurate, timely information to key customers.
Payment Integrity for Health Plans: Fight fraud, waste, errors and abuse at every stage of the process -- from identification to prevention and recovery.
Cutting-Edge Healthcare Analytics Expertise
Experfy provides the world's most prestigious talent on-demand

Worked at Blue Cross & Blue Shield
Market Analyst

Worked at Cambridge Clinical Trials Unit
Data Scientist

Worked at WebMD
SVP - Marketing Science & Head of Data Analytics Lab
Request a Free Consultation
Tell us about your business problem and we help you define it further.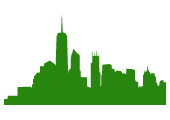 Made in Boston @
The Harvard Innovation Lab