Hospital Management and Administration
Reduce cost, improve productivity, and increase growth with information from across the healthcare continuum.
Clinical Performance: Get a powerful view of your hospital and health system's clinical performance to detect unseen inefficiencies, prioritize opportunities, and set improvement goals based on relevant, dependable, quantitative information.
Marketing: Apply insights and optimize the marketing programs that will support the financial health of your organization and improve patient engagement.
Financial Forecasting, Budgeting and Risk Management: Manage revenue cycles and operations by optimizing spending and keeping staff and supply costs under control.
Physician Practice Assessment and Alignment: Assess hospital-employed physician group practices, benchmark physician and practice performance, and identify high value physicians.
Medical Staff Optimization: Assess staff resource allocation through supply and demand.

Hospital Resource Allocation: Optimize the use of hospital resouces like operating theatre and bed occupany based on initial patient visits.
Planning: Track hospitals market position and competitive trends, analyze forecasted growth, analyze current medical landscape to predict future physician need and visualize changes in market dynamics and growth patterns.
Real-Time Data Integration and Decision Support: Provide a comprehensive view across a hospital, health system, or region so you can see patterns that affect your entire patient population. This knowledge can help you improve care coordination, achieve quality compliance, and make decisions that will improve clinical operations, reduce waste, and enhance financial performance.
Readmission Reduction: Identify the unique factors affecting your hospital?'s readmission rates, so you can intervene and refine treatment and care before risks are increased, outcomes are affected, and costs are incurred.
Cutting-Edge Healthcare Analytics Expertise
Experfy provides the world's most prestigious talent on-demand

Worked at Blue Cross & Blue Shield
Market Analyst

Worked at Cambridge Clinical Trials Unit
Data Scientist

Worked at WebMD
SVP - Marketing Science & Head of Data Analytics Lab
Request a Free Consultation
Tell us about your business problem and we help you define it further.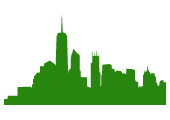 Made in Boston @
The Harvard Innovation Lab