Insurance Fraud Detection
Insurance fraud affects not only the financial health of the insurers, but also of innocent people seeking effective insurance coverage. Fraudulent claims are a serious financial burden on insurers and result in higher overall insurance costs. Here are a few examples of the way data analysis can be applied to fight fraud in the insurance industry:
Medical Billing Fraud

Identify excessive billing — same diagnosis, same procedure
Identify excessive number of procedures, per day or place of service/day
Identify mutiple billing of same procedure, same date of service
Highlight ?upcoding? of procedures. Statistically outlying numbers
Locate age inappropriate treatments

—

too young/old for treatment
Identify duplicate charges on patient bills
Find doctor and patient with same address

Claims Fraud

Identify duplicate cliams
Review submission of multiple/inflated claims
Find fraudulent family members: i.e., five dependent children born within a two year period.
Highlight incorrect gender specific treatments
Flag mutually exclusive procedures: e.g. if appendix removed on 01/10/14, then it would be impossible to have appendicitis on 01/02/15.
Highlight failure to disclose pre-existing condition (where applicable)

Life Insurance Fraud

Determine patterns of overpayment of premiums
Review transaction payments comprising more than one type of payment instrument
Report multiple accounts to collect funds or payment to beneficiaries
Report purchase of multiple products in a short period of time
Review beneficiaries with multiple policies
Isolate transactions for follow-up where employees are beneficiaries
Determine agents/brokers with statistically high numbers of claim payouts
Calculate benefit payments paid for lapsed policies
Find policy loans that are greater than face value
Report unauthorized policy changes
Identify missing, duplicate, void or out-of-sequence check numbers
Cutting-Edge Fraud & Risk Analytics Expertise
Experfy provides the world's most prestigious talent on-demand

Works at Ernst & Young
Senior Enterprise Intelligence - Advanced Analytics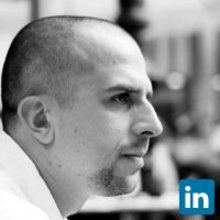 Worked at ING
Quantitative Risk Analyst

Worked at Enova Financial
Advanced Analytics Manager
Request a Free Consultation
Tell us about your business problem and we help you define it further.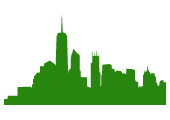 Made in Boston @
The Harvard Innovation Lab