Mobile & Website Tracking and eCommerce Analytics
Every business has different goals for its web presence. Our experts begin by understanding your business priorities and then proceed by creating the right custom reports, applying the most relevant advanced segments to that data and deriving insights from it. We can dissect a certain section of your website or a mobile app and generate improvements through custom analysis.
Lead Generation
All lead generation sites aim towards sharing more content and getting more visitors to sign up for lead forms available on the website. We improve conversion rates through:

Content Analysis: We can implement advanced tracking to collect data on how different types of content are being consumed on the website,

the impact of each individual content type and

in what common sequence content is being consumed.
Form Analytics: Our experts can implement tracking of all the forms and fields (a critical KPI for a lead generation website). This leads to understanding a visitor's interaction with forms and eventually helps in optimizing the form fields and form placement on the website.
Lead Scoring: When integrated with the CRM system lead scoring provides directions to sales reps to focus their effort on the leads that are most likely to convert to end sales.
Customer Engagement Analysis: Web-based conversions during lead generation activity are driven by visitor's engagement with the website content. Here we track KPIs such as time spent on the site,

active and passive content consumption,

number of page views per visit, and number of clicks.

Mobile Analytics & App Tracking: The primary goal is to analyze the users who have uninstalled your mobile app. Two areas of focus are:

Churn Analysis: Predict the users who are likely to uninstall your app and also understand the behavior of such users. This enables you to take necessary engagement actions in order to retain existing users.
Uninstallation Analysis: Get precise information about the number of users who have uninstalled your app, how many days since users uninstalled your app and activities they performed before uninstalling your app.

eCommerce Analytics
The primary objective is to generate transactions and increase revenue. Optimization for e-commerce sites include:

Product Portfolio Analysis: Customize analytics implementation to understand your product metadata in the form of user's actions. For example, identify "product add to cart," product views, "product remove from the cart," products that have more demand, and optimal inventory and pricing.
eCommerce Pricing Analysis: Work with the pricing data and customer data to improve current pricing and yield without losing volume. Identify price elasticity for different products in e-commerce stores that will help you adjust the prices and promote products that will increase the number of transactions in your store.
eCommerce Shipping Cost Analysis: Identify the shipping strategy that will bring maximum profit to your store. Various shipping strategies are free shipping, threshold shipping (free shipping above certain spend), fixed shipping rate, weight based shipping.

TV Tracking: Advanced statistics to study the impact of television ads on your website traffic and conversion. It helps you answer the following questions:

Which TV ad spot had the highest impact on user acquisition for your web property?
What was the duration of the impact of the ad spot?
Cutting-Edge Web Analytics Expertise
Experfy provides the world's most prestigious talent on-demand

Worked at MySpace
VP Product Management, Platform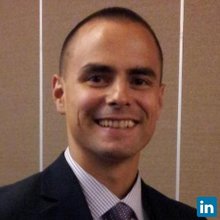 Works at Bank of America
SVP - Analytics Executive
Request a Free Consultation
Tell us about your business problem and we help you define it further.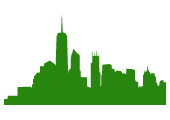 Made in Boston @
The Harvard Innovation Lab