Conversion Rate Optimization
Conversion rate optimization is crafting an experience for your users that will convert them into customers. Our experts leverage different web analytics tools, conversion tracking, heatmaps, survey tools, and techniques like A/B testing and multivariate testing to optimize your conversions. Conversions can be increased by focusing on the following:
Cohort Analysis: Cohort analysis allows you to group a set of users together by a common attribute to see how group behavior differs as the common attribute changes. By analyzing the data for different sets of people, you can isolate hiccups or trouble spots in your conversion funnel and focus more on the segments that have a high chance of conversion.

Marketing Strategy: What are the various channels driving traffic to the website, the budget distribution across multiple channels, the channel objective, the percentage of traffic distribution, the ROI, and the cost per acquisition?

Content Optimization: Experfy's experts can optimize the content you are delivering to your users. Changing your site taxonomy and copy can significantly impact your conversion and the various conversion funnels on the website.

User Experience and Conversion Funnel:
In your funnel optimization efforts, Experfy will focus primarily on the following aspects of user interaction:

Reducing friction in the form of wasted clicks, excess pages, false starts, going to the wrong page, slow page loads, and other friction points that cause users to give up.
Reducing cognitive overhead—another version of friction—that puts doubt and indecision into the mind of the user, causing them to waver over whether to convert.
Landing Page Optimization: It's common for campaign traffic to be driven specifically to campaign landing pages.This involves crafting landing pages, based on specific visitor segments and testing variations using A/B split testing or multivariate testing.
Reducing Bounce Rate: Identify your highest traffic pages and your worst offenders when it comes to bounce rates and exit rates. Analyze user interaction to determine the cause of high bounce rates.
Cutting-Edge Web Analytics Expertise
Experfy provides the world's most prestigious talent on-demand

Worked at MySpace
VP Product Management, Platform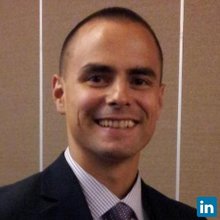 Works at Bank of America
SVP - Analytics Executive
Request a Free Consultation
Tell us about your business problem and we help you define it further.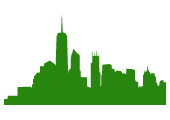 Made in Boston @
The Harvard Innovation Lab