By unlocking the value of content, you are able to deliver smarter solutions for brand monitoring, sentiment analysis, competitive and market intelligence, customer experience management, healthcare surveillance, early warning, eCommerce, eDiscovery and much more. Key applications include:
Concept Extraction: Use linguistics and statistical analysis to identify the central concepts contained in any digital asset.

Entity Extraction: Entity extraction extracts places, people, organizations, trademarks, products names, industry-specific terminology from web pages and other digital assets.

Text Similarity: It estimates the degree of similarity between two texts. It can be used to detect duplicate webpages or detect plagiarism.

Text Classification: Index and sort text based on keywords and existing knowledge structure. This is used to identify the topics of text, visualize, and organize data.

Article Extraction: Extract elements of an article (text, video, photos) by throwing away menus and boilerplates and cleaning up webpages.

Sentiment Analysis: It detects the tonality of text (positive, negative, or neutral).

Language Detection: Identify the natural language of any text based on its words and context.

Summarization: Identify key sentences and content in a digital asset and use them to create a summary.
Cutting-Edge Social Media & Text Analytics Expertise
Experfy provides the world's most prestigious talent on-demand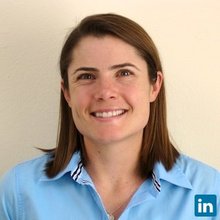 Worked at Facebook
Data Scientist

Works at SapientNitro
Global Head of Social
Works at Twitter
Research Analyst - CPG Lead, Data and Analytics
Request a Free Consultation
Tell us about your business problem and we help you define it further.