Product Portfolio Management
Production portfolio management optimizes the product mix being marketed to maximize revenue potential. Experfy's experts help you understand which product combinations are being purchased together by your customers, and in what sequence. Understanding the product combinations and the strength of these relationships is valuable information that can be used for cross selling and upselling, offering coupons and promotions, and making recommendations. Portfolio optimization starts from the analysis, the aim of which is to collect necessary data to determine the potential as well as the strengths and weaknesses of particular products. The analysis is multidimensional (market, strategy, finance, product potential, sales channels), including the shopper (decision tree, consumer behavior) and merchandise planning (placement on the shelf, brand strength, share in the category, etc.).
The analysis gives us hard data, based on which we formulate conclusions and recommendations. We indicate, among other things:
How to exploit the potential of the strongest products (higher margin, higher turnover)
Which products may be withdrawn (low potential, unprofitable products)
How to optimally place goods on the shelves at various points of sale (product placement, shelf storage)
How one can improve indicators, including the rate of sale (ROS)
Cutting-Edge Marketing Analytics Expertise
Experfy provides the world's most prestigious talent on-demand

Worked at Monster
Senior Director - Business Analytics & Reporting

Worked at EMC
Data Scientist - Marketing Science Lab

Worked at CBS Interactive
Associate VP Market Analytics
Request a Free Consultation
Tell us about your business problem and we help you define it further.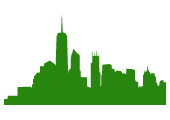 Made in Boston @
The Harvard Innovation Lab