We can quantify the potential value of all marketing inputs and use predictive analytics to identify marketing investments that are most likely to produce long-term revenue growth.
Use predictive analytics to optimize future marketing investments and drive growth in sales, profits and market share
Balance short-term marketing and promotion tactics with long-term brand building needs
Understand marketing ROI for each offline and online media channel, campaign and execution (i.e., search vs. circular vs. TV)
Optimize allocation of traditional media vs. digital media and determine the synergies between the two with marketing mix modeling
Quantify the value and impact of emerging/new digital media (Facebook, Groupon, Foursquare, mobile apps, etc.) with a personalized digital marketing strategy
Lock into the right marketing mix by region, country and ?go-to market? channel
Determine which media vehicles and campaigns are most effective at driving revenue, profits, share and consumer segments
Quantify the ROI of improving marketing effectiveness in terms of sales, profits, share and target consumer growth
Cutting-Edge Marketing Analytics Expertise
Experfy provides the world's most prestigious talent on-demand

Worked at Monster
Senior Director - Business Analytics & Reporting

Worked at EMC
Data Scientist - Marketing Science Lab

Worked at CBS Interactive
Associate VP Market Analytics
Request a Free Consultation
Tell us about your business problem and we help you define it further.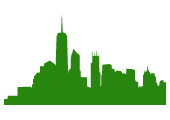 Made in Boston @
The Harvard Innovation Lab