Brand equity is a set of brand assets and liabilities linked to a brand name and symbol that impact value provided by a product or service. Brand Equity has several dimensions like brand awareness (strength of brand in consumer's memory), brand image (consumer perception and preferences for a brand), customer-perceived value and brand association. By integrating customer survey data and predictive modeling, our experts can identify optimal routes to build strong brand equity and help you address the following:
Demonstrate the impact of strong brand equity – in terms of market share, customer acquisition, brand loyalty and other desirable outcomes
Develop a single measure of brand equity that can feed into management scorecards
Determine the impact of all business drivers (marketing, economic, competition, operations) on brand KPIs and sales
Understand the effect of change in brand KPIs on other brand KPIs and consumer behavior
Calculate the financial value (ROI) of a change in brand KPIs
Find the right marketing mix to drive brand objectives
Determine the future impact of a change in the marketing and messaging strategy
Map your brand's equity against that of key competitors to help you stay one step ahead
Establish a reliable and valid framework to pulse the health of your brand over time
Cutting-Edge Marketing Analytics Expertise
Experfy provides the world's most prestigious talent on-demand

Worked at Monster
Senior Director - Business Analytics & Reporting

Worked at EMC
Data Scientist - Marketing Science Lab

Worked at CBS Interactive
Associate VP Market Analytics
Request a Free Consultation
Tell us about your business problem and we help you define it further.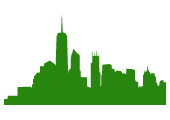 Made in Boston @
The Harvard Innovation Lab