Good survey analysis begins with good questions, but ends with careful interpretation of the data with actionable deliverables. Techniques such as charting, content filtering, cross tabulation, and regression analysis will help you spot trends within your data and meet your survey objectives.
Our Experfy Market Research experts can manage your survey project from start to finish by adding value and insight every step of the way. Our experts handle survey data by conducting precise survey data analysis which lets you interpret the results accurately.
Our Survey Analytics service includes:
Custom reports from existing data sets
Text analytics on verbatim responses to uncover additional insights and augment study findings
Combined survey data and behavioral/transactional data for deeper insights
Deep dive analysis by combining different data sets
Multivariate Analysis
Data Visualization
Cutting-Edge Market Research Expertise
Experfy provides the world's most prestigious talent on-demand

Worked at Boston Consulting Group
Principal

Worked at eBay
Consultant

Worked at Market Research Solutions
Regional Head of Research
Request a Free Consultation
Tell us about your business problem and we help you define it further.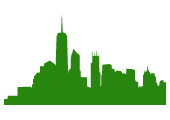 Made in Boston @
The Harvard Innovation Lab