Market segmentation is an essential process for businesses looking to transform their marketing strategy. Conducting segmentation analysis will clearly pinpoint the segment that will generate the highest return by providing a comprehensive picture of how to effectively reach and engage that segment. A market segmentation designed by our experts will provide an unrivaled informational foundation for growth.
Customer Segmentation: Identify and profile the most profitable groups of your consumers or B2B decision-makers in a category/industry to improve the ROI of your marketing programs and sales initiative. "Occasion Segmentation" and "Needs States Profile" outline usage and buying occasions in your product/service categories to assess the profitability of each by improved messaging, communication plans, and channel management.
Demand Analysis: In-depth profiles of your high-value customer targets and high-value buying occasions will help prioritize and focus your product/service development efforts.
Marketing Mix Modeling: Obtain clear insights into the media exposure and engagement of the most profitable targets through TV viewing, radio listening, and magazine/newspaper readership to improve the ROI of your communications programs.
Digital Media Marketing: Understand segments in terms of digital, social, and mobile media habits/preferences to improve the ROI of your communications plans.
Cutting-Edge Market Research Expertise
Experfy provides the world's most prestigious talent on-demand

Worked at Boston Consulting Group
Principal

Worked at eBay
Consultant

Worked at Market Research Solutions
Regional Head of Research
Request a Free Consultation
Tell us about your business problem and we help you define it further.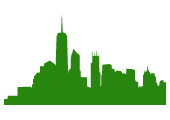 Made in Boston @
The Harvard Innovation Lab