Sentiment Analysis/ Voice of Customer
Combining machine learning and artificial intelligence, we help you understand the tonality of conversations (positive, negative or neutral) through text mining and analytics. You can analyze the unstructured customer feedback through any communication channel (email, call center, surveys, social media) and manage their experience in all of their contact points with the company. Our experts can use opinion mining of your fans and followers on social media to get the picture of what people talk about and how they perceive your brand.
Cutting-Edge Customer Analytics Expertise
Experfy provides the world's most prestigious talent on-demand

Worked at Nielson
Statistics Practice Head

Worked at eBay
Senior Software Engineer
Request a Free Consultation
Tell us about your business problem and we help you define it further.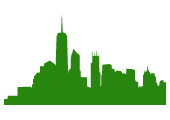 Made in Boston @
The Harvard Innovation Lab